Location of conference site
Pacifico Yokohama
1-1-1 Minato Mirai, Nishi-ku, Yokohama 220-0012, Japan
Transportation Guide: TEL +81-45-221-2166;
Information: TEL +81-45-221-2155
http://www.pacifico.co.jp/english/
Yokohama city, Kanagawa prefecture, JAPAN. Yokohama city, the center of Kanagawa prefecture is located south of Tokyo. Pacifico Yokohama is conveniently located about 40 min. by Limousine Bus from Haneda Airport and 90 min. from Narita Airport.
Access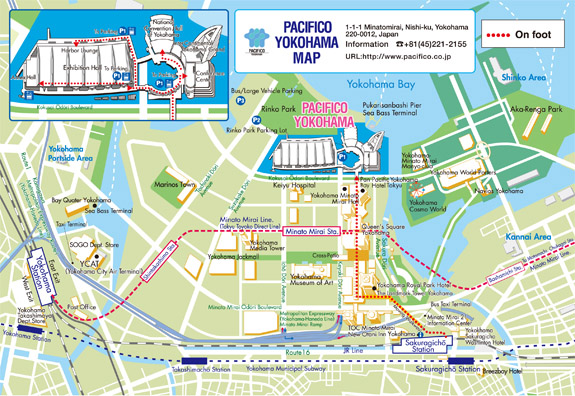 Visa Requirements
Visa Application
Visa support will be given only to those whose papers are accepted for paper/poster presentations. For more details, please contact with OPIC secretary (info@opicon.jp). For information about Japanese visas, please visit http://www.mofa.go.jp/j_info/visit/visa/
Invitation Letter Application
Please apply to the secretariat the Request Form if invitation letter is required.