OPIC2013 had successfully finished.
Registered participants are 677.
Each conference participants were as follows.
conferense
ALPS`13
LDC`13
CLSM2013
HEDS2013
LANSA`13
LPCC2013
LANE`13
LIC`13
LEDIA`13
SetBio`13
STAFF/
other
participants
(overseas)
93
(13)
107
(20)
46
(1)
60
(9)
46
(9)
52
(5)
65
(13)
79
(18)
52
(8)
61
(20)
16
(3)
Participants from overseas are 120 and there were participants from 22 counties.
The next congress will be held on April 21(Mon.)-24(Thu.), 2014.
Please see the photos.


OBJECTIVE of OPIC 2013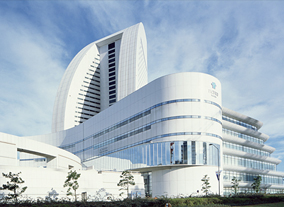 Optics and photonics have developed dramatically since the invention of the laser in 1960. These are now key technologies in all areas of science and industry, as well as for improving the environment of the earth. The 21st century is, therefore, the age of optics and photonics. The Laser Society of Japan has initiated Laser EXPO in 1994, which was co-located with several optics-related EXPOs. Expanded in 2011, it became the leading Asian event, the OPTICS & PHOTONICS International Exhibition (OPIE).
In 2012 the 1st OPTICS & PHOTONICS International Congress (OPIC) was held, co-located with OPTICS & PHOTONICS International Exhibition (OPIE). The OPIC/OPIE has become the only annual international event in Japan on optics and photonics involving both science and industry. The major objective of co-hosting the Congress and the Exhibition is to develop new fields of optics and photonics by participation of leading scientists, engineers and managers in industry in the world on advanced optics and photonics.
The Optics & Photonics International Congress 2012 was successfully carried out with the participants of more than 500 from 23 different countries, consisting of the invited speakers, the presenters, the panelists, and the special guests. The Optics & Photonics International Congress 2013 will be held at Pacifico Yokohama during 23-26 of April 2013, expanding to 4 days from 3 days in OPIC2012 in order to have more time for interactions among the participants to OPIC and OPIE. The number of the international conferences which comprise OPIC will be also expanded to 10 from 6 in OPIC2012 so that we can cover broader fields with timely topics under organization of professional experts in each field.
Conferences
LINK
On-site Registration
Online registration was closed.
You can register and make a payment by cash at the Conference Registration Desk.
Note : Only Cash (Japanese yen) is accepted.
Registration Fees (Member *)
| | On-Site |
| --- | --- |
| Conference (General) | JPY 40,000- |
| (Student, Retiree) | JPY 20,000- |
* Member of organizer, sponsor and cooperative societies
Registration Fees (Non-Member)
| | On-Site |
| --- | --- |
| Conference (General) | JPY 45,000- |
| (Student, Retiree) | JPY 23,000- |
FORMAT of OPIC 2013
OPIC2013 starts off with the Plenary Session which will invite prominent speakers from the international community, followed by ten separate international conferences on specific topics as below.

▲

pagetop